When it comes to armoured doors, a strong reinforcement should be top priority. Our philosophy consists of a special reinforcement structure, that is the main reinforcement of an armoured door and renders the main system externally inaccessible by intruders. MDF, Bond or 6mm polycarbonate sheets are extremely innovative additions that increase the functionality of the panel and, thus, facilitate its installation. The top-quality materials and a unique manufacturing and installation process, offer customers great choices for outdoor security doors by providing both security and the best aesthetic result.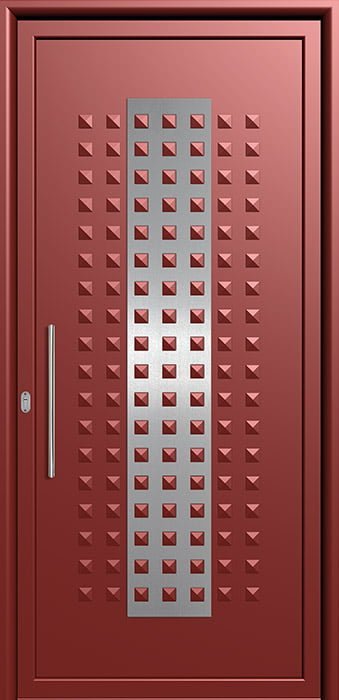 At Thiral you can choose from a variety of 180+ designs, from the Exclusive, Pressing and Inox to Classic, and find the one that best suits your taste and the architectural needs of your place. Thiral powder coating will put the final touch by providing all RAL colours or wood-effect techniques, and therefore enhancing the visual aspect of the product.
Thiral's certified manufacturing processes, along with its longstanding experience, modern equipment and the personal aesthetics of the company's people provide the final consumer a product of unique aesthetics and exceptional functionality with the highest standards of the market.
CERTIFICATION OF QUALITY ASSURANCE
INSULATION CERTIFICATION BY
Practical application to every type of door with enhanced security and shielding properties, thus enhancing not only the exceptional aesthetics but also your customised preferences.
Thiral's panels perfectly meet any need for insulation and security from external factors, exceeding their standards and performances. Thiral's panels are ideally combined with top-of-the-line door systems, thus increasing security, insulation and sealing features. All products are certified by internationally recognised bodies and institutes.
THERMAL INSULATION FACTOR
Additional qualities include purity of design and colour, which is achieved through Thiral's powerful pantographs and highly modern paintshop. The installation of the final design combines elegant aesthetic and practicality, as it effortlessly meets your requirements and the aesthetic standards of the area's architecture. Inox and glass decorations, along with our wide range of available accessories, such as handles and protective coverings, render the final product unique, both in terms of appearance and practicality.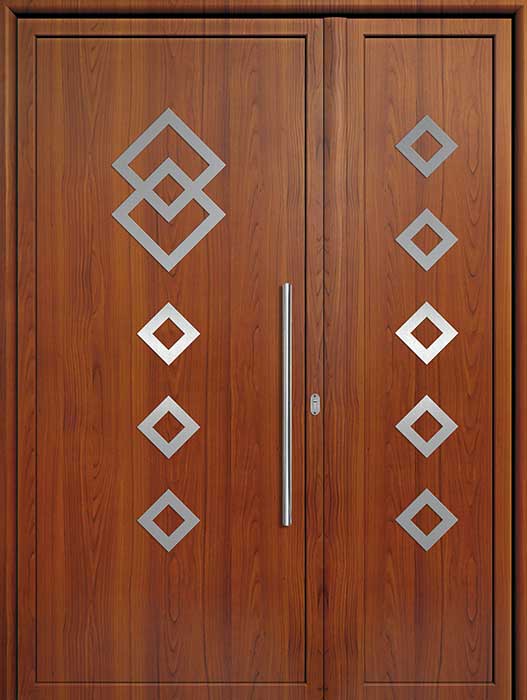 Full insulation, with additional excellent sound insulation, and certified fixed panel placement procedure, which complements the unique properties of the materials, combined with increased thermal conductivity, through the special processing and installation of the panel's raw materials.